| | |
| --- | --- |
| | Wednesday, January 18, 2023 |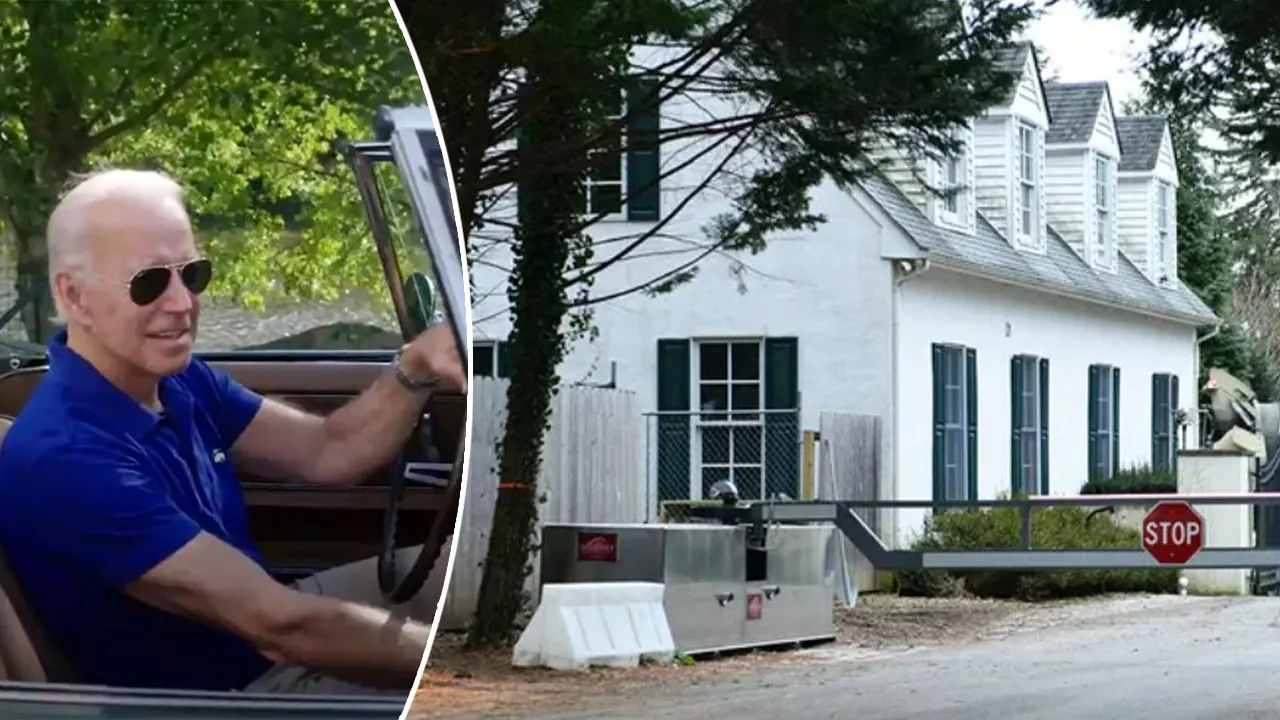 Good morning and welcome to Fox News' morning newsletter, Fox News First. Subscribe now to get Fox News First in your email. And here's what you need to know to start your day ...
HOUSE DIVIDED - Biden administration changes tune on president's home amid classified documents scandal. Continue reading ...
'LIKE A SHEEP' - Liberals trash Kyrsten Sinema's outfit at the World Economic Forum. Continue reading ...
'TICKING TIME BOMB' - Arizona residents sound alarm: The border is under control of cartels, not the US. Continue reading ...
'HE WAS PERSISTENT' - Potential connection between Idaho suspect and one of the victims revealed. Continue reading ...
'FAMILY FRIENDLY' - How one major city's zoo is sexualizing kids with drag shows: Opinion. Continue reading ...
-
POLITICS
'HIT BACK' - Elites in Davos strategize on how to fight 'right-wing' groups. Continue reading ...
LEFT BEHIND - Migrants leaving their dogs at the border as historic surge continues. Continue reading ...
SCATHING ACCUSATION - Rep. George Santos responds to accusation he scammed disabled veteran, took money meant for dog with cancer. Continue reading ...
END IS NEAR? - Republicans introduce 'Pandemic Is Over' act after Biden's 'unacceptable' extension of COVID emergency. Continue reading ...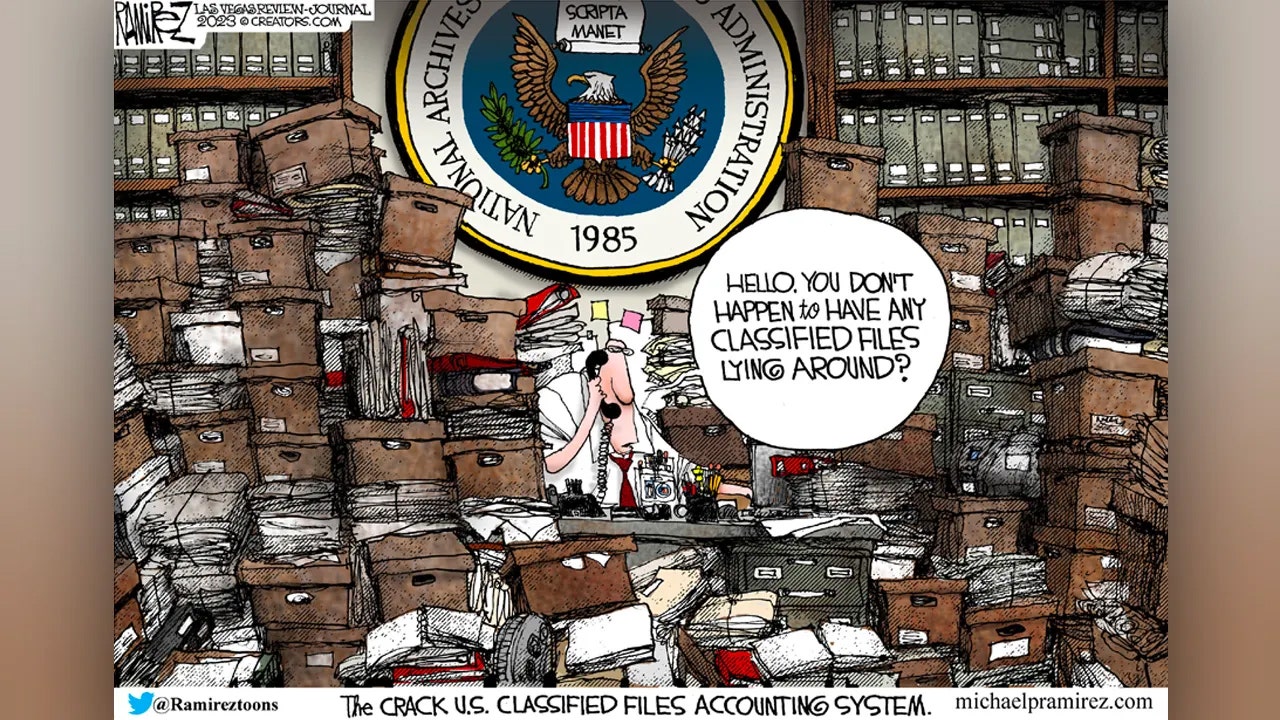 Click here for more cartoons...
MEDIA
'REASON WHY HE'S UNEMPLOYED' - Former CNN host Brian Stelter slammed for hosting Davos panel on disinformation. Continue reading ...

MONEY BACKING - George Soros tied to at least 54 influential media figures through groups funded by liberal billionaire: study. Continue reading ...
'I'VE HAD ENOUGH' - Sen. Ron Johnson, NBC's Chuck Todd and their history of explosive 'Meet the Press' battles. Continue reading ...
'THIS DOESN'T HAPPEN TO WHITE ARTISTS' - Law professor torched for 'crazy' take on rapper's arrest. Continue reading ...
PRIME TIME
TUCKER CARLSON - Sheila Jackson Lee has devoted her life to shrieking about White racism. Continue reading ...

SEAN HANNITY - Bombshell report on classified docs shows Biden got different treatment than Trump. Continue reading ...
LAURA INGRAHAM - In 2024 our country will have a leader who puts America first. Continue reading ...
IN OTHER NEWS
'ABSOLUTE FREEDOM OF WORSHIP' - Israel's Christian population grows as church numbers dwindle in region. Continue reading ...
'BETRAYED' - Moms say food brands are 'threatening' kids' lives with sesame labeling issue. Continue reading ...
'FOOD IS NOT MY ENEMY ANYMORE' - Marie Osmond opens up about 50-pound weight loss journey. Continue reading ...
FAITH BELONGS - Minister speaks out after library changed mind about hosting 'Pastor Story Hour.' Continue reading ...
VIDEOS
WATCH: Janice Dean gives the story behind her new book 'I am the Storm.' See video ...

WATCH: Arizona farmer warns migrant surge is contaminating crops, threatening food supply. See video ...
FOX WEATHER
What's it looking like in your neighborhood? Continue reading...
THE LAST WORD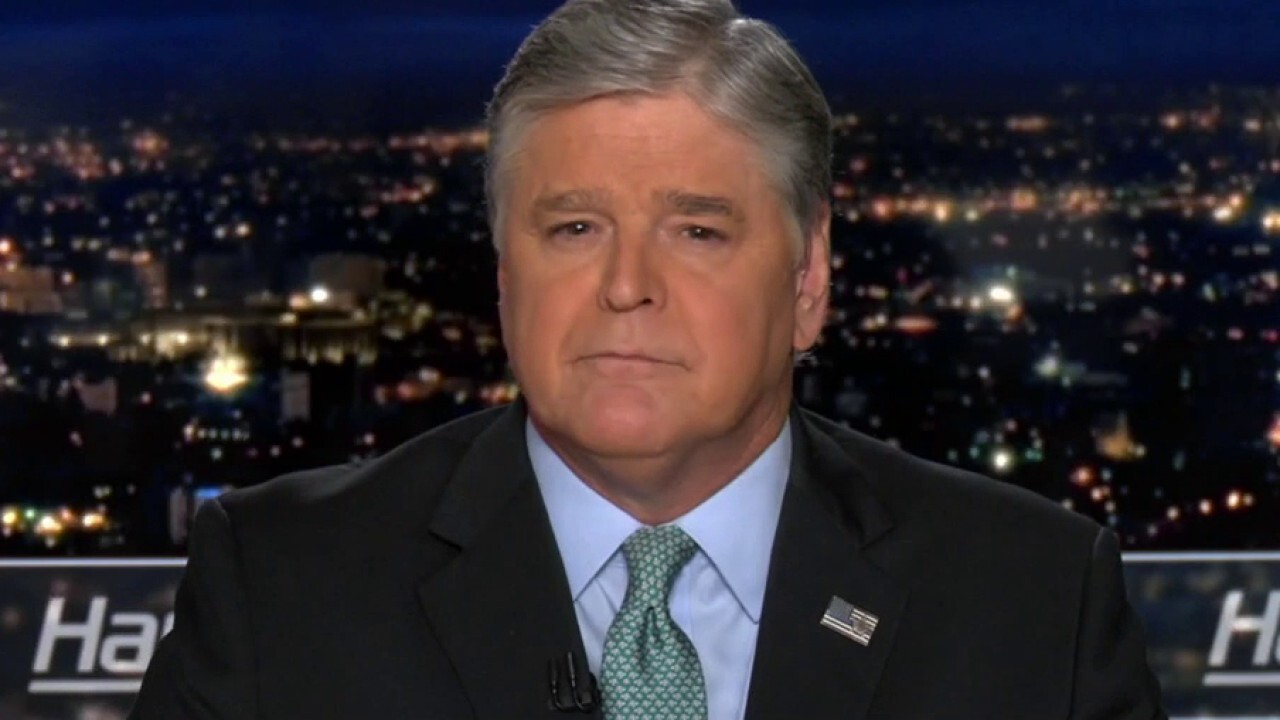 "A bombshell new report from The Wall Street Journal has now exposed a blatant dual system of justice at Joe Biden's Department of Justice. Tonight, we are learning that the Justice Department rejected a federal search for top secret classified documents housed at Joe Biden's many properties. They called off the FBI. No raid for Joey. Joe Biden gets different treatment than Trump."
- SEAN HANNITY
FOLLOW FOX NEWS ON SOCIAL MEDIA
SIGN UP FOR OUR NEWSLETTERS
Fox News Entertainment (FOX411)
DOWNLOAD OUR APPS
WATCH FOX NEWS ONLINE
Thank you for making us your first choice in the morning! We'll see you in your inbox first thing Thursday.